Treating Founder (Chronic Laminitis) without Horseshoes, Section 5
(Version with full-sized photos)
The information in these pages will give horse owners an alternative that is holistic and unconventional, and which involves no drugs or orthopedic shoeing. It is not a substitute for hands-on training, however.
Those who do not have access to excellent farrier service may have to to do their own work. Even if you do have an excellent farrier who can do the trim correctly, you will still have to tweak it 2x weekly in between visits for optimum results during the rehabilitation phase. Only after recovery can you start trimming less often, like 2x monthly. Especially during the rehabilitation phase, this is unfortunately a very hands-on, labor-intensive approach! And so many of us are hard pressed to even get our farriers out every 8 weeks! Many of my problems in the past with Max were made much worse from resets being done only once every 3 months, due to farriers not showing up, etc. The heels grow in faster than the toes in laminitic horses; soon the heel lifts the frog off the shoe's frog support system, allowing for additional rotation.
I have heard from people who had additional rotation, and even sole penetration, from heartbars, Thera-Flex pads or the Equine Digit Support System being left on only 8 weeks. The longer it is left on, the worse the results. My horse went from 5-6 degrees' rotation to 11 degrees--in Thera-Flex pads...left on for 3 months. It is easier to maintain frog pressure consistently with a frequent barefoot trim, and it is something a horse owner can do himself. There is a greater margin of safety with a barefoot approach as well. Shoeing support systems with either too little or too much frog pressure can create more problems, and need to be put on by an expert. Too little frog support, and you get additional rotation. Too much, and you get pressure necrosis. (Refer back to the box with Dr. Strasser's comments on frog support shoeing systems earlier in this article.)
FREQUENT trimming, which mimics the constant wear and shaping barefoot wild horses get covering miles of varied terrain every day, cannot be overemphasized. My earlier recommendation to do it at least every 3-4 weeks was way too conservative. A vet in Tbingen, Germany, Dr. Hiltrud Strasser, has rehabilitated seemingly hopeless cases in her clinic doing a wild horse trim several times a week! The English translation of her book, "A LIFETIME OF SOUNDNESS: The Keys to Optimal Horse Health, Lameness Rehabilitation, and the High-Performance Barefoot Horse," and "Shoeing: A Necessary Evil?" are reviewed and available for purchase at:
The Horse's Hoof Magazine, www.TheHorsesHoof.com (Online ordering; credit cards accepted.)
Dr. Strasser's books are the best books I have found yet on correcting laminitis. While her hoofcare specialist textbook gives by far the most detailed and useful information, it costs more money than most people can afford. Her other books, "A Lifetime of Soundness" and "Shoeing: a Necessary Evil?" are very good introductory works. She has been having remarkable results correcting founder and other lameness problems in her clinic in Tbingen, Germany. These books go into great biomechanical detail about the inner workings of the equine hoof. They make a strong case against using shoes, from many angles. Dr. Strasser maintains that frequent and correct barefoot trims enhance circulation more than any other scenario, and that restoring normal circulation and proper hoof form (coffin bone bottoms ground-parallel) is the foundation of healing laminitis...and most other hoof problems as well. She has been correcting severe laminitis in months, not years.
She also mentions that the circulation-reducing effects of horseshoes have a numbing effect. In other words, shoes cover up the problem--for a while, and at a price. This may explain why my foundered horse seemed more comfortable in shoes, but made no progress in getting a more normal hoof while he was shod. Max's white line remained stretched out to 3/4 of an inch wide at the toe for several years while he was being shod, and did not shrink until I began doing my own trimming. My own experiences confirm her contention that horseshoes and drugs are mainly palliative. To get stronger, thicker walls and a stronger connection between the hoof wall and the coffin bone, she maintains that restoring circulation through frequent correct barefoot trims (especially lowering the heels) and exercise are the keys to real improvement and prevention of laminitis in the future. The hoof below shows the end results of normal circulation and exercise. It is an illustration from "A Lifetime of Soundness," and shows a European competitive trail horse after completing 110 miles in 3 days, barefoot:
(This horse was a patient of Dr. Strasser's)]
Some people are able to see the 2-D drawings and photos on my page and visualize a 3-D shape, but most really can't visualize the trim or know how to actually do it until they get some hands-on instruction. These clinics are a great help for most people.
The information in these pages will help horse owners who do not have access to excellent farrier service to do their own work. It is not a a substitute for hands-on training, but it at least is an introduction to Dr. Strasser's trimming techniques. For feedback on how you are trimming, you can consult with Dr. Strasser's hoofcare specialists. Regrettably, Sabine Kells is getting too busy with the student caseload to take on more photo consultation cases.
Please bear in mind that these weekend classes are just an introduction, and not the full course. To become a certified hoofcare specialist, you have to have at least 500 hours of hands-on instruction.
---
NEW Strasser Books! Just Released! To order these books, CLICK HERE

Barefoot Stories
featuring the Strasser Method of barefoot horse care
Edited by Yvonne Welz, published by The Horse's Hoof

Who's Afraid of Founder
Laminitis Demystified: Causes, Prevention and Holistic Rehabilitation
by Hiltrud Strasser, Dr. med. vet., PhD

Metal in the Mouth
the Abusive Effects of Bitted Bridles
by W. Robert Cook, FRCVS, PhD & Hiltrud Strasser, Dr. med. vet., PhD
Available....At Last!!!!
"The Hoofcare Specialist's Handbook: Hoof Orthopedics and Holistic Lameness Rehabilitation," by Hiltrud Strasser, DVM, and Sabine Kells. Over 800 pages. The textbook for the Strasser hoofcare specialist course. For ordering info, Click HERE.
A New Trimming Video is available from Zen Equine on doing a basic Strasser trim on normal horses, covering many key points. Dr. Strasser demonstrates and comments while trimming in this video, which is quite professionally done. While this does not show trimming a foundered hoof, it is still well worth watching. There is also a video on navicular available. The videos, along with tools, clinic dates and online clinic registration, are available at:
www.strasserhoofcare.com
---
To order additional recommended books on lameness:
The Lame Horse, by James Rooney, DVM--a classic in its field. All types of lameness covered. Cross-sections, diagrams, x-rays, diagnosis, treatment options. Dr. Rooney is pro-barefoot. Click here
Color Atlas of the Horse's Foot, by Christopher C. Pollitt, PhD., MRCVS--remarkable book, numerous dissections, cross-sections, all sorts of lameness and abnormalities shown. Expensive, but worth it! Click here
Vintage farrier books on balancing feet:
High heels were not always the fad they are now!
The Foot of the Horse, by David Roberge, reprinted in paperback, which advocated a ground-parallel coffin bone over 100 years ago, even though it also emphasized shoeing. Click here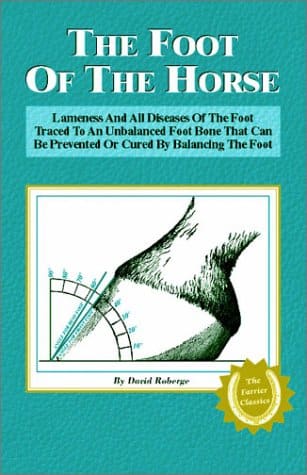 The Art of Shoeing and Balancing the Trotter, by Charles Arthur McLellan--another vintage book on balancing feet. Click here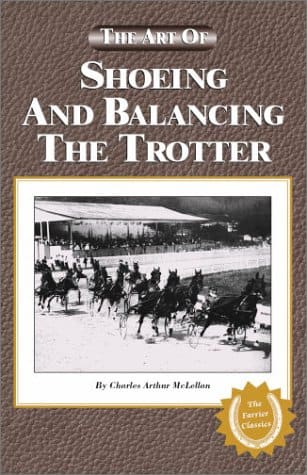 The Cavalry Horseshoer's Technical Manual, by US War Dept. (Another vintage farrier manual that did not advocate high heels, or steep toe angles in the fores--Click here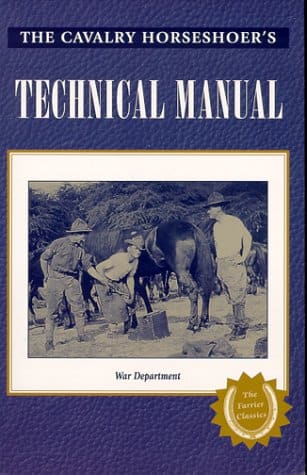 (In association with Amazon.com. Online ordering; credit card orders accepted.)
---
Strasser-certified hoofcare specialists in N. American, Australia and the UK, and upcoming clinics: (Qualified to trim pathological feet.) http://www.strasserhoofcare.com
There are over 50 Strasser-certified hoofcare specialists in Europe. Contact Dr. Strasser for the hoofcare specialist nearest you at Hufklinik@t-online.de
---
More Clinics and Local Contacts in N. America
These local contacts are provided to help you get some people to network with locally. The training and experience levels vary considerably; many I cannot honestly say are qualified to help you trim a foundered horse, but some are.
www.thehorseshoof.com/friends.html

Hoof capsule removed. The trimmed sole should
have a shape that follows this shape. Most people
do not concave out enough on sides and heels.
(Photo courtesy of Jenny Edwards)
---
Dr. Strasser was twice nominated for the American Farriers Journal International Veterinarian's Hall of Fame; Classes of 2001 and 2002, by W. Robert Cook F.R.C.V.S., PhD., Professor of Surgery Emeritus, Tufts University, School of Veterinary Medicine--drwrcook@aol.com
Click HERE to see the text of Dr. Cook's endorsements in 2001 and 2002
Letters of support for her nomination can be sent to:
American Farrier's Journal
Attn: Hall of Fame
PO Box 624
Brookfield, WI 53008-0624
---
The Horse's Hoof, News for Natural Hoofcare. This is a 24-page newsletter dedicated to the natural hoof and holistic horse care. Lately it seems to be putting more emphasis on alternative remedies than it used to. Subscriptions are $25 for 4 issues (1 year).
The Horses Hoof WEBSITE takes subscription orders. They have posted some articles of interest on the web site. They also are selling Dr. Strasser's books. They carry farrier tools, Old Macs boots, and other horsecare products. (Online orders and credit cards accepted.)

Please send all requests, questions, article submissions and photos to:
Yvonne Welz, P.O. Box 40, Litchfield Park, AZ 85340-9998
(623) 935-1823 editor@TheHorsesHoof.com
---
Back to home page--Table of Contents
Article in sections with "thumbnail" photos for fastest downloads:
1 9 17
2 10 18
3 11 19
4 12 20
5 13 21
6 14 22
7 15 23
8 16 24
NAVICULAR
Article in sections with full-sized photos for print-outs:
1 9 17
2 10 18
3 11 19
4 12 20
5 13 21
6 14 22
7 15 23
8 16 24
NAVICULAR
To Strasser case studies--thumbnail photos for faster downloads
To Strasser case studies--large photos
Please sign my guest book! Photos of my pets My farm
Share Barefoot success stories on this page
Buy or sell used HORSE BOOTS Natural board Barn Listings

Click here to subscribe to naturalhorsetrim
(I moderate this listserv to weed out "fluff.")
Send Email to Gretchen Fathauer, or call (740) 674-4492
---
Copyright by Gretchen Fathauer, 2015. All rights reserved.